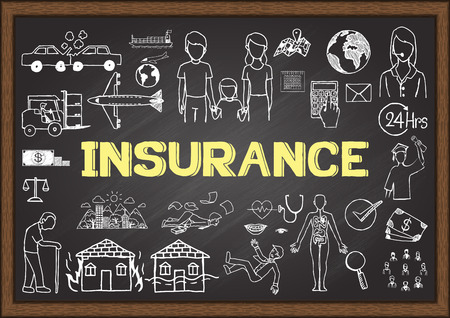 If you are in the business of insurance and already are paying for premium financial services, you're probably paying too much. In fact, did you know it's possible to build a profit center for your business from these very same services? It's true! Even an insurance company can benefit from the premium financial services incentives we provide.
Your insurance company's executive team might have never heard of the services we offer, but that's OK. Our website has plenty of additional information to get you started. The bottom line is that the COST Program™, which we developed, will enable you and your team to take back all of the profit from premium financing arrangements developed just for your organization.
Before you read any farther, though, you have to commit to an important mission: saving money. If you'd prefer to keep paying an arm and a leg for premium financial services or simply don't have the time to learn something new, our program might not be for you. But if you're willing to invest a few minutes on basic education and to update your services so that you can take advantage of substantial profits that are being left on the table, this is your ticket to numerous better business outcomes.
How insurance providers benefit from premium financial services plus profit
We have developed a four-step process that takes existing premium financial services and updates them so your organization benefits directly from resulting profits. The first step is that our business will help you create a new profit center for your organization. If you're shaking your head at this point, we get it: This probably sounds too good to be true. In fact, it's reality: You are giving away revenues to outside sources, and that's not okay! The COST Program™ typically generates—are you sitting down for this one?—as much as $40,000 net profit per million financed for our clients, sometimes even more. We're not talking about pennies. We're talking about tens of thousands of dollars. That's a big difference to your bottom line.
The second step in the process is to build a completely turnkey solution for premium financing at your insurance organization. We essentially create a premium financing company within your organization, only instead of tasking you with carrying out the responsibilities of this type of business, COST does all of the work for you. That enables you to stay focused on the work you love and do best while enabling COST to handle everything involved in backroom operations that can demand time and energy. We're happy to do the work because it saves you time and money.
The third step in the process is to incorporate technology that's both powerful and easy to use that will benefit your insurance organization. We have adopted an online quoting and management system that's extremely functional, easy to learn and simple to maintain. Our industry-leading technology vendors work with us to provide a platform that can be used for all aspects of your premium finance business. These tools are more than flexible enough to meet your needs, they can easily be customized and they are powerful at delivering the results you need when you need them.
The fourth and final step in the process we've built for companies just like yours is to provide phenomenal customer service for your insureds. COST has built a variety of services into its customer care capabilities including 24/7 phone support, online account management as well as online and phone payment options, electronic billing and more. Our aim is to make this process as simple as possible so you can direct your valuable resources at running your primary business.
As one loyal customer recently said, "I use COST because they make it so easy to work with them and their service is second to none." We'd love to work with you and your organization, too! Call COST Financial Group today at 800-844-2678 to discover how a premium financial services business can be the right fit for you.