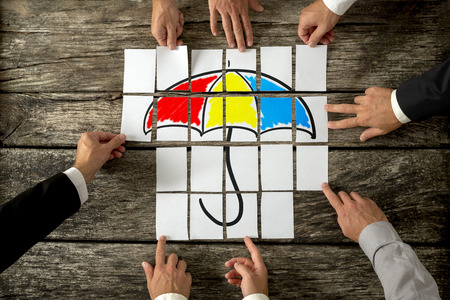 For too many years, the premium financing industry remained stuck in a bubble. Our industry failed to meet customer demands at the highest levels because it lacked innovation and the flexibility to respond to client expectations. That's why our organization developed the concept that became The COST Program, which enables organizations such as yours to create a separate center of profit built around premium financing without much of the overhead that would typically be required to run such a business.
Since 1989, we have both managed and operated these types of premium financing companies for professionals and organizations such as:
Insurance agents
Agency groups
Insurance companies
General agents
It's tempting to think this type of structure would be minimally beneficial to you and your team members, but in reality the formation of such a premium financing business can be extremely lucrative.
How your organization can benefit from premium financing
The people and companies that choose to partner with us understand the value we bring to the table as it relates to premium financing. But rather than setting up a business that primarily benefits our team and our bottom line, we work to structure these entities so they maximize your profitability. In fact, they become another profit center.
We have been in the premium financing business for 25 years, and we have seen the opportunities and challenges businesses like yours face when it comes to creating a winning financing formula. Our solution is to work with companies on an individual basis to meet their needs while complying with state regulations and adapting new technologies that will make them even more efficient. We recognize how difficult it can be to trust a third-party vendor with management of a profit center, but our years of experience and a track record of excellence with our customers can give you the peace of mind you need to form a successful partnership with us.
There are four essential stages to setting up a financing structure of this kind. The first stage is to commit to the decision to pursue a new profit center of this kind. It can be a little scary to pursue something your team has never considered before, but once you talk it through and understand the potential financial outcomes, you might be surprised at how quickly everyone gets onboard. Consider the fact we've typically generated between $30,000 and $40,000 in net profit per million financed for our clients. You can take that to the bank!
The second stage of creating this type of profit center is to learn about the benefits of the COST approach rather than the tact other businesses take. Although other financing businesses might set up a profit center and leave you to manage the entire operation, taking up valuable time and resources, we don't believe this is in your best interest at all. Instead, we coach you through the setup phase and then take over management of this new profit center so you can focus on the tasks that matter to you as a leader within your organization. We believe in working closely together without overwhelming your executive team and team members.
The third stage is to incorporate easy-to-use technology that makes profit-center management a breeze. You will find our online quoting and management system easy to customize, flexible and powerful.
Finally, the last stage on your journey to a successful profit center is to take confidence in knowing we will provide your organization with great depth of service including access to electronic billing, 24/7 phone support and more. Your insureds will appreciate the straightforward nature of this process.
If you are interested in learning more about how premium financing can benefit your organization, we welcome you to call our team at COST Financial Group, Inc., at 800-844-2678. Together, we'll build a profit center that will quickly yield benefits for your company. The best part is we require very little hand-holding, giving you the freedom to get back to work while we nurture this growing part of your organization.