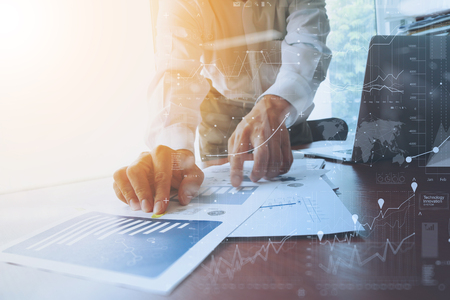 Insurance services are an important part of an insurance company's financial portfolio. That's because insurance services can help generate revenue for an organization for the long term. It's one of the reasons we have invested in helping organizations such as yours build and sustain premium finance entities.
Our experience in insurance services extends back more than 25 years to 1989. In that year our founder, David E. Gebhardt, decided to provide innovative solutions to challenges that had faced the premium finance industry for years. Premium finance had failed to live up to customers' expectations, and existing bureaucracy prevented change from occurring.
Today, our organization is committed to providing you with insurance services in the form of premium finance companies within your business. Our objective is to help you generate revenue without the day-to-day management those entities would normally require. It's a model that has worked well for decades, and we look forward to partnering with your team to find your own success story.
How our insurance services solve premium finance challenges
As much as we enjoy providing insurance services to our clients, those services didn't always exist in the marketplace. That's why we designed a turnkey solution called The COST Program.
The program begins with the premise that every insurance organization deserves to keep the revenue it generates. Rather than sending money out the door, we believe premium financing profits should stay in house. In general, our program generates at least $30,000 to $40,000 in net profit for clients for every $1 million they finance. That's a lot of cold hard cash that can help organizations pursue their business objectives.
Next, we provide the expertise and labor required to manage premium financing from one day to the next. You retain ownership, and we roll up our sleeves to get to work. Backroom operations are our specialty. We understand that as an insurance company, you have many responsibilities and only a limited amount of time to invest in building out new initiatives. By bringing our skill set to the table, we can help you identify opportunities within premium finance and work to implement them in cooperation with your team members.
In addition to our institutional knowledge and track record of success, another advantage of working with our team is the ability to use best-in-class technology. We use an online system for quoting and management. It's easy to navigate, and we use the best vendors around to ensure the platform can be customized to fit your needs. We understand that many resources exist today to ensure that businesses run smoothly, and high-quality technology is one of the most fundamental. The time you will save and the efficiencies you will gain from these resources will free up staff and hours to work on other projects that will take your business further on the road of success.
Beyond technology, we also interface closely with your insureds in a way that represents your company well. Features your insureds will appreciate include online account management, online payment, over-the-phone payment, 24-hour phone support and more. Although many people have encountered challenges when they reach out to other customer service agents, our team is knowledgeable, friendly and helpful. Our goal is to make life easy not only for your team but also for your insureds. This will result in a positive perception of your organization and will help you as you build business relationships in the future.
If you are ready to take your insurance services to the next level, we encourage you to contact COST Financial Group. Call 800-844-2678 to learn how we can help your organization.