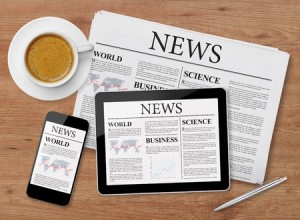 A much-watched piece of federal legislation that will have an impact on banks, lenders and the insurance services industry has been recently signed into law.
The Dodd-Frank reform and deregulation bill was signed into law by U.S. President Donald Trump on May 24, after it passed a vote in both the U.S. House and Senate. The "Economic Relief, Regulatory Relief, and Consumer Protection Act" (S. 2155) makes changes to provisions in the Dodd-Frank Wall Street Reform and Consumer Protection Act and law that was passed to regulate banks — as well as the financial, and insurance services industries — after the financial crisis of 2007-2008. The new deregulation bill contains language that scales back oversight of the financial industry. Additionally, international insurance regulatory issues are addressed by S. 2155.
President Trump promised to dismantle Dodd-Frank as part of his 2016 presidential campaign. The final bill signed into law in May 2018 doesn't go that far, but does make significant changes and was passed with bipartisan support.
How the original Dodd-Frank legislation was received by the insurance services industry
Many in the insurance services industry had questions in response to the passage of Dodd-Frank when it was first drafted almost 10 years ago. Dodd-Frank law established the Federal Insurance Office (FIO) as an official observer of the insurance services industry without general supervisory or regulatory authority.
Leaders in the insurance services industry were also concerned about how much involvement the Financial Stability Oversight Council, established by Dodd-Frank, would have in insurance matters, as the new law gave the council authority to monitor domestic and international financial regulatory developments relating to insurance.
Additionally, the Dodd-Frank Act liquidation regime could have been interpreted to possibly include insurance company subsidiaries and affiliates. In response, industry experts questioned increased federal oversight, whether Dodd-Frank would preempt state laws, and how much involvement would be had by the federal Treasury Secretary. Many wondered if any provisions of the Dodd-Frank Act would require insurers to change their products and services.
Dodd-Frank also stipulated that within 18 months of enactment, the FIO director must issue a broad-based report to Congress on how to improve the regulation of insurance services in the United States.
Flash forward to May 2018
The Senate version of the Economic Growth, Regulatory Relief and Consumer Protection Act was a wide-ranging bank deregulation bill that would scale back key parts of the Dodd-Frank law, but did not directly impact the FIO. The U.S. House Financial Services Committee version of the new legislation sought to replace the FIO with a newly formed Office of Independent Insurance Advocate that would be appointed by the president, rather than an independent civil servant representative as stipulated by Dodd-Frank.
The reform also contains an international insurance regulation section. Now, watchers and experts are exploring whether the new bill will impact the day to day of insurance services and industry processes at the level of the many agents and brokers that sell a range of insurance products and policies.
We know we'll be keeping an eye on the upcoming developments. As your leading insurance services provider, we'll be staying on top of all new developments and regulations to provide you with the information and support you need.
You can visit COST Financial Services online here to learn more about us, our products, and what we can do for you.