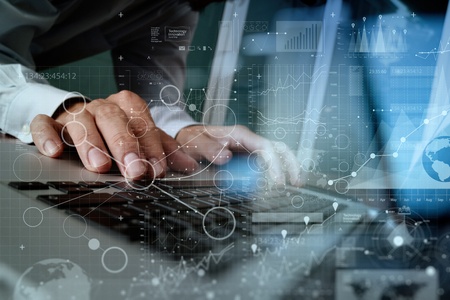 Professionals who work in the commercial insurance business understand what hard work looks like. They must pay be aware of regulations both existing and new, carefully organize digital and physical documents, and work well with their teams and clients to ensure communication is clear and open. So it's no wonder many such organizations struggle to find time to look for new revenue channels outside of their day-to-day operations.
Our company is founded on the notion that you already have many of the resources you need at your fingertips. If you are already offering premium financing—and many commercial insurance businesses are—it is our goal to make your processes and procedures even more manageable. By working with our organization to handle the routine needs of your premium financing program, you can free up time to focus on the broader needs of your commercial insurance company while streamlining this critical profit center.
Delegating this important part of your business is easier than you might think, and it opens new doors of opportunity, too.
How our team helps commercial insurance businesses manage premium financing
It's a privilege to help businesses organize and grow their premium financing division. Why? Because we've seen so many other companies thrive simply by sharing the responsibility of managing this important business area. Organizations that choose to work with us have the foresight to recognize that they need to expand in order to serve today's clients and tomorrow's prospects. They know they must be smart with their time, people and financial resources. They partner with our experts to ensure the job is done right from the start.
To appreciate the full value of premium financing, it's important to consider some statistics. Our company has been working on business structures such as these for more than two and a half decades. We typically help our clients generate as much as $40,000 net profit—and sometimes more—per million dollars financed. That value can quickly add upon, depending on the size of your portfolio. Don't give away revenues to outside sources. Keep them inside your commercial insurance company and reap the benefits.
Another benefit of working with our team is that you retain ownership of your premium finance company. We value customer service more than anything and want you to be completely satisfied with the arrangement. Backroom operations are our specialty. We work diligently to learn about your business and seamlessly integrate into your daily operations so you can be the leader your team expects you to be.
We don't go it alone, either. We work with industry-leading technology vendors to bring you an online quoting and management system. It is intuitive and adaptable to the needs of your company. This added layer of sophistication ensures your business and its premium-finance division are more flexible and powerful than ever before.
Not only do you and your team deserve outstanding customer care, but also your insureds. We treat the insureds of commercial insurance businesses with respect and concern for their well-being. That's why we use an electronic billing platform and offer online account management, granting insureds rapid access to their information. We provide 24/7 phone support to ensure their questions are answered in a timely way. We set up your business so it can accept payments online or by phone, ensuring faster service for your insureds and a better experience for your business team. Every step we take is aimed at making the premium finance process easy and positive from start to finish.
If you are affiliated with a commercial insurance business and would like to learn more about bringing your premium finance division to the next level of excellence, we encourage you to contact COST Financial Group. Call us at 800-844-2678 or email our team at info@costfinancial.com for more information.