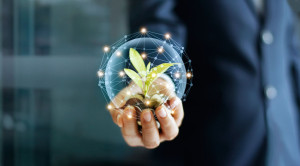 Are you looking for new ways to generate more income for your insurance business? Who isn't? Here's an easy one: Stop giving away the revenues from the premium financing you arrange. It's that simple. With COST Financial, you can own your own premium finance company and we'll do all the work running it. By working with us, you can focus on your core business while we help you build a new profit center for your company.
At COST Financial, we handle the entire backroom operation of your premium finance entity. Our online quoting and management system is easy to learn and easy to use. We use industry-leading technology vendors to provide a customizable, flexible and powerful platform for your premium finance company. It's a great way to help your agency grow its revenues while making your customers happier.
Our mission is to provide you with great customer service. We work with our clients on an individual basis, offering them flexible solutions that fit their agency, market, customer base and profit goals. We continually adapt our programs and procedures to meet the needs of our clients and state regulations, and we focus on implementing new technology when it's available to make our program more efficient.
COST Financial Group began in 1989 when our founder David E. Gebhardt recognized that the premium finance industry lacked innovation and responsiveness to the needs of its customers. He realized that opportunity existed for insurance agencies/businesses to build a separate profit center to enhance their organizational value, but that running it themselves would be too costly and too burdensome.
Today, we offer a standard of service to which other premium finance companies aspire. Our structure and size allows us to work with our clients on an individualized basis, offering them flexible solutions. Do you want to learn more? We look forward to answering your questions. Give us a call at (800) 844-2678.