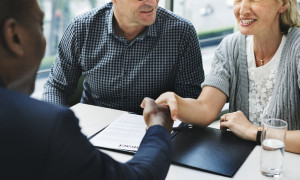 If you've been an insurance agent for long, then you know how competitive the industry can be. With trends changing all the time and the threat of an economic slowdown in the future, now is the perfect time to take action and plan for the year ahead. You may not have any control over the markets, but there are steps you can take to increase your chances of success. Here are 3 suggestions that all insurance professionals can embrace in 2020.
1. ) Build your network. The more people you know, the better. In fact, up to 70% of job openings are never listed, meaning the only way you'll hear about them is through your personal and professional connections. Even if you own your own agency, connections matter. When times get tough, there's always the potential for a partnership or merger.
2.) Embrace new technology. Millennials and Gen Z-ers have grown up with technologies like the internet, social media, and smartphones. If you aren't using these avenues to market your services or implementing them in some way, shape or form, you run the risk of turning people off or worse – driving them to your competitors. Experts say you should also consider embracing artificial intelligence, big data and machine learning. Take action before you get left behind.
3.) Augment your professional skills. T.D. Jakes once said, "The world is a university and everyone in it is a teacher. Make sure when you wake up in the morning, you go to school." If you don't have a thirst for knowledge, it's only a matter of time before your skills and expertise become irrelevant. Read industry publications, attend insurance conferences and never stop picking your colleagues' brains. The more you act like a sponge, the better off your career will be.
By keeping these 3 simple tips in mind, you can make 2020 your best year yet. Go show the world what you're made of!