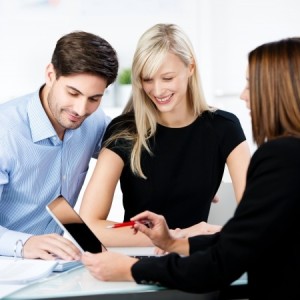 There is a reason why insurance consultants and insurance consulting services exist. Insurance consultants are experienced professionals with an in-depth knowledge of insurance, employee benefits, and other products. Yet, in many ways, those working in insurance consulting may not be taking full advantage of the profit centers at their disposal.
Here at COST Financial Services, we offer insurance consulting services that include a unique opportunity for insurance professionals to own their own premium financing company. With over 35 years in the business, we know nearly everything about insurance, consulting, premium financing, and advanced, turnkey solutions to legacy problems.
When insurance consulting meets premium financing
The insurance market can be very difficult to navigate, let alone open new lines of business within. Whether you are an insurance agency or insurance consulting service, there are additional opportunities to make money you may not have previously considered.
This is where premium financing comes in. For an enterprising insurance agency looking for additional growth, premium financing presents itself as a unique opportunity. Not only can an agency deliver a higher level of service to their insureds, but they do it while increasing revenue flows.
It's no secret that we live in an age of consolidation. As companies merge into one another, independent businesses are looking for new ways to stand out in the crowd. By incorporating premium financing services into a standalone insurance business, insurance agencies retain renewals while growing their business base.
Where COST Financial comes in
Our insurance consulting professionals know everything about the industry they operate in. It's a requirement, considering it is our job to manage the premium financing process for the agency.
Not only does COST Financial manage the logistics of the financial transactions themselves, we offer a full suite of services, from account management to billing and much more.
This is important, as insureds expect more from their agencies in the modern age. With a variety of programs, options, solutions, and competitors waiting around every corner, when an agency needs cash flow assistance, COST Financial provides a flexible and dependable option.
Essentially, this means that the agency reaps all the rewards of the service without having to deal with the hassle of managing the bits and pieces. From personal to commercial policies, COST Financial provides a lending solution at rates that are generally far lower than commercial banks.
How insurance agencies benefit
When an insurance agency utilizes premium financing, they are given an opportunity to spread out their payments while still collecting on the full commission of the loan. When utilizing a direct bill program, only a portion of the commission is paid each month – or quarterly.
Why wait when you can have the full commission now?
Premium financing allows agencies to relieve themselves of the burden of tracking and managing a stack of policy premium payments. What does that do? It frees up the agency to focus on what they do best: satisfying the needs of their clients.
The fact is, when an agency can offer a larger suite of products to their clients, whether it be risk analysis, underwriting, or anything else, they operate as a true full-service agency. With so much competition out there, insureds increasingly expect agencies to deliver only the most comprehensive policy packages and options available.
Will your agency be ready when your insureds are looking for something more than just a standard, old policy?
If not, it may be time to contact COST Financial Group. Our insurance consulting and premium financing professionals are experts at making sure you aren't leaving any money on the table. So, do your agency a favor and call us today at (800) 844-2678.