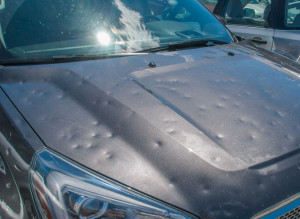 Now that spring is here, there are some seasonal insurance coverage issues that you should be aware of.
In fact, according to Farmers Insurance Seasonal Smarts Digest data, there are three major trouble spots for drivers nationally that occur between the months of March and May. They are:
Hail: 58% of all comprehensive claims due to hail occur in the spring
Water and flooding: 38% of all comprehensive claims due to water and flooding occur in spring
And lastly, 32% of collision claims due to a car door opening into traffic occur in spring (Crazy, right? – a completely out there, yet strangely interesting statistic).
As an agent, it's important to be aware of these things. One, so you don't laugh when you get the call, and two, so you can warn your clients.
There are a few simple tips and tricks they can follow in order to avoid a spring mishap. These include:
Being careful where you park
Avoid roads that are flooded
Always, always check your mirrors before opening your doors in traffic. The last thing you or they want is to be filing a claim for a door that got taken out by a passing truck.
Happy spring, and stay safe out there!