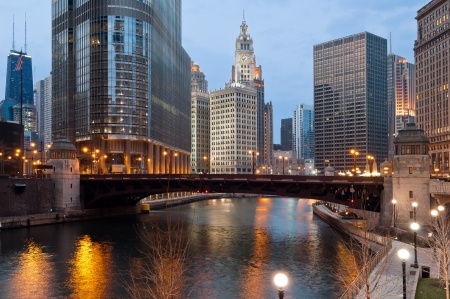 Financial services are integral to the business of insurance companies, wholesalers and other organizations. Yet it's easy to stick with the status quo rather than thinking outside the box. After all, financial services are the bread and butter of these companies. Does it really make sense to upset a system that has worked relatively well for many years? In fact, the answer is yes.
The financial services problem many businesses face is that it's easy to get wrapped up in day-to-day activities. When this happens, companies that could be very profitable instead turn into organizations that are mildly profitable. By partnering with an organization that can help your company give more time and attention to these services, you can reap tremendous rewards while earning back the time and energy to devote to other activities within your business.
Our company is committed to helping you examine existing financial services to see if you can turn the premium financing you already offer into a source of revenue. We've been doing it for more than 25 years and are proud to have helped numerous businesses like yours.
How to assess the financial services you offer
The first question to ask about financial services within your organization is whether they are as profitable as you would like. Chances are good the answer to that question is no. Although you have the desire to do a great job, and talented people on your team, you are frequently pulled in other directions that prevent you from making the most of the premium financing programs you offer.
That's where we come in. Our objective is to help you unlock the potential of existing programming to form a new profit center within your company. We can't promise any magical beans or marvelous spells. Instead, we can commit to helping you leverage the resources at your fingertips through a partnership that plays off of our respective skills. One statistic tends to capture the attention of the business executives we work with: Our clients routinely generate from $30,000 to $40,000 in net profit per every million dollars financed. That's a lot more than a handful of pocket change!
Once you've determined that premium financing is where you'd like to devote your attention, our team will give you the resources you need to be successful. The good news is that you won't need to quit your day job to help us sort this out. We have the knowledge and expertise to make the transition a seamless one. Here's how it works: You and your team will remain hard at work on your core business, while our team will focus on all backroom operations of the premium finance entity. When we say we're full-service, we mean it.
As you reimagine the potential of premium financing, you'll enjoy access to our online technology that makes management and quoting easy. We will provide you with the necessary training on this industry-leading platform to ensure that it is customized for your organization and that it addresses your needs in this part of your business.
To provide your insureds with the highest level of care, we offer features such as:
electronic billing
online account management
24/7 support via phone
Payments via the internet or phone
Organizations of all kinds have used our services successfully for nearly three decades. We understand the need for flexibility, which is why we have built a program that can adjust to your individualized requirements. We enjoy getting to know the businesses we serve so they can capitalize on the profit that too often is hidden in plain view.
Financial services require constant attention, and with COST Financial Group, you'll have a partner dedicated to this side of your business every day. Call 800-844-2678 to learn how we can work together and make your organization even more profitable.