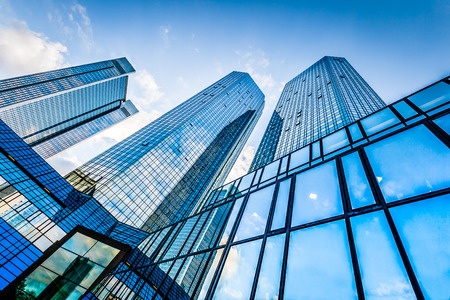 Premium finance programs are commonplace at many financial institutions. Yet few premium finance programs are managed as effectively as they could be. Oftentimes, premium financing becomes a secondary consideration because it requires care and attention that must be focused on the primary sources of business and revenue within an organization.
If you are looking for opportunities to improve your premium finance programs and continue generating strong revenues, creating a specialized profit center within your organization, we can help. For more than 25 years, we have been helping businesses arrange this type of financing in a way that minimizes the day to day involvement of team members and maximizes the profitable outcomes to a company's bottom line.
Many businesses find the best way to make premium finance programs optimally successful is to hand the daily operations of those programs over to our team. We have experts that are skilled at overseeing premium finance programs and providing excellent customer service.
Tips for increasing profitability of premium finance programs
One of the first tips we like to point out to our clients is that it pays to be innovative and think outside of the box. At our company, this began with founder David E. Gebhardt, who saw a need among premium finance programs for a new perspective. Bureaucratic structures and organizational charts were outdated and no longer serving the needs of these financial professionals. So David engineered our approach to business. We run premium finance on behalf of clients, adapt frequently to ensure compliance with clients' needs and state regulations, and rapidly adopt new technology to add efficiency.
The second tip we like to share is that by working with an organization such as ours, you will have to invest limited time and energy to develop an impressive profit center. Many businesses give away their revenues from premium financing programs to outside sources, which is a shame. They could be using those revenues internally to grow their company. We help manage those resources internally, ensuring you have greater profit potential. Our approach generally generates from $30,000 to $40,000 in net profit for every $1 million financed.
The third tip we offer prospective clients is that your time really does matter. At many financial institutions, team members are busy from the moment they arrive at the office to the moment they leave for the day. We provide a turnkey solution that enables us to handle backroom operations of your premium finance arrangements. This frees up the experts on your staff to focus on the jobs they do best.
Understandably, many companies are fearful of making the switch to a service provider such as ours because they fear the quality of customer service will decline. In fact, customer service is a pillar of our operations to ensure your clients receive excellent service at all times. We will empower your business with customer-facing tools such as electronic billing, around-the-clock phone support and online account management. We do everything we can to make your clients' experience as seamless as possible. Your insureds deserve the best.
To weave all of these components together, we are integrated with best-in-class technology that provides online quoting and management solutions. With these resources, you will always have access to a robust platform that can be used to oversee and accelerate your premium finance offerings.
Premium finance programs should be a profitable component of your business, not a burden or a hassle. If you are ready to explore a new approach to this profit center, we invite you learn more about how COST Financial Group can meet your needs. Call 800-844-2678 for more information.